Many of us including likes to play games either indoor or out-door. Sports highlight the countries over all development and winning the games and tournaments bring the country to the center stage of world affairs.
India's star is definitely on the ascendant-in sports: whether it is Indian cricket Team making merry in Australia, kolkata-based soccer giant East Bengal at the LG Cup Asian Club championship in Jakarta, or the national hockey team in Australia and Germany.
Overran our archers at the recent world championship. Indian sportsmen and women have done the country proud and perform day beyond expectation. In today's competitive world Sports is no longer a pass time leisure activity but has develop to a full time career and a platform to show excellence.
It would be untrue to say that India does not produce good sportsmen and women: in cricket, the country's passionate obsession, it has in Sachin Tendulkar one of the sport's greatest ever players. 
The Indian cricket team holds the world one-day title and was until recently the Number 1 Test team in the world. The Indian men's field hockey team won six consecutive Olympic Golds in the mid-20th century (field hockey accounts for more than half of India's historical total of 20 Olympic medals).
There is no doubt that India has sporting talent, so why does it fail to translate this into Olympic success?
During our discussion I realized that there are various reasons which contribute to the unsatisfactory performance of Indians in international sports.
1. 

Too much Importance to Cricket

 
Cricket has been given out most importance in India.  Games like hockey and Tennis have also gained popularity in the past but sports like judo, karate, rugby, football and squash are generally ignored by the masses.
2. 

Costs
The costs of  equipment and other facilities are very high. For example: most of the protein supplements are imported from Europe.
A small  bottle of protein costs about Rs. 4,000 in India but the same bottle is considerably cheap for the European players in their currency.
3. 

Foreign Coaches
There is a dearth of competent coaches in India. Thus, a player has to rely on foreign coaches for assistance and training. The fees and expenses to hire a foreign coach cannot be easily met by an individual.
Hence, most of the times the players have to make a compromise. Either they are given incompetent coaches or no coaches at all.
4.Politics
Politics has dominated almost all spheres of Indian sports. Discrimination on basis of Regionalism at the time of selection is prevalent in all sports including cricket.
Other factors like political recommendations and corruption have also affected the selection procedure adversely.
5. No Pension
A player is usually active till the age of 35 years. Most of the players  retire with no substantial achievements, education and financial security.
If they still wish to be connected with the profession; the only option available is to coach students and youngsters for meager amounts.
How can sports improved in our country?
a)Facility
b)Talent
c) Incentive
a)Facility
It is a well-known fact that the facilities available in our country do not match watch those in the developed countries of the world. We attained freedom only 50 years back, slowly and steadily, we are developing our sports infrastructures and facilities. From only one Astroturf we have reached six. 
Even year we increasing on sports funds. In the beginning of this decade when Liberalization and Globalization came about in our country, we encouraged our eminent players to import any equipment from any part of the world.
The import duty was reduced, in fact today most of the sports equipment falls under the OGL (Open Government License) policy of the Government.
Whereas in the 80s it was in the negative list of imports from a bamboo to Fiber glass road, we have come a long way and that day is not far when we will also boost of facilities which will be equal to international standards.
With ever year the allocation of sports funds is being increased and the facility and infrastructure is constantly being upgraded. Today we have sufficient funds to take care of basic necessities. The multinational companies and big business houses could also be tapped to provide funds for developing facilities. However, they should be given tax benefits if they invest in sports.
b)Talent
There is no' dearth of talent in our country. However, the problem rests in tapping this talent. A few years ago, when hockey was at its peak. We had so many players that for each position, we had nearly 15-16 players vying with each other.
Today, suddenly we find that there is total dearth of talent. On the other hand, we have so many players for cricket that often there is heartburn among players for being left out of the main team. 
The Sports Authority of India today in conjunction with the Army and big business houses has come up with many schemes to tap this talent. Today small children in the age group of 7 to 10 years are enrolled in the Army.
They are given food shelter. Training, and coaching. If they perform well, they are released to play at national and international level.
However, they do not come up to the expected level, then they are given employment by their respective organizations. Hence hunting must be done at the school level and there should be proper gradual ion from district to state and then higher level.
Sports must be made compulsory in school and even, school must have a sports teacher. There are various factors involved in the upliftment of sports but the biggest problem is to generate the interest in the common man. Simply because he is already engaged in a tight for survival, "its not that we don't win on the world stage.
What is lacking is sustained achievement. It can come on a regular basis only if there is financial and social security and total devotion to succeed in sports. And for that you need a hassle free life.
The Al Hockey Academy, JCT Football Nursery, MRF Cricket Academy, BAT Tennis Academy are some of the examples or steps, which we are taking to tap the talents, to make an Olympic Champion, it is very hard road to success.
Initially at least it must come from within the he or she must want to succeed in the highest echelons of sport. There after only then the talent gets encouragement and correct guidance they will be able to attain glory for the country.
c)Incentive
The biggest incentive for a person to adopt any game is that it should see him through out his life. It should give him employment, job satisfaction and recognition.
Unfortunately in our country today, this kind of incentive is only available in three games i.e. Cricket. Tennis and Golf rather than hockey, football or volleyball. Moreover, the playing age in these games is slightly more than other games.
Cricket, for example can be played till 35 years of age, Azaruddin and Robin Singh arc two such examples. Moreover, after your retirement you can become a commentator, coach, selector, and umpire or open your own academy.
Thus, it is a big incentive for a person to play these games. Initially the motivation must come from within the player and he or she must want to succeed in the highest echelons of sports. The govt. and state give incentive to players according to rules and policies to successful player. They are a big motivation.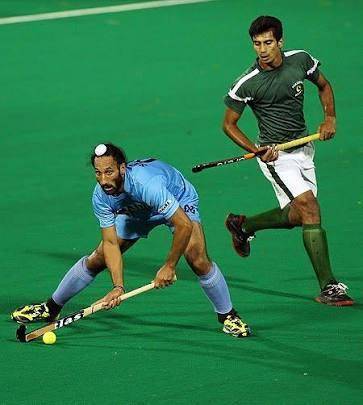 In short, no sport in India except cricket is well managed. Indian sports are trapped in politics. New controversies arise almost every week. The financial status of the former sportsmen is very poor.
Sports in India require a lot of improvement. Every sport has its own importance and deserves equal respect and management. The condition of the women teams is still poor. The government ought to analyze these issues before it takes some serious turns.
Show your love in the comment box below if the post worth it, share it with your friends & family to let them groom. And don't forget to join softiview to get updated to more awesome posts like this!
Thanks for reading…